Download No_3: The Debt Checklist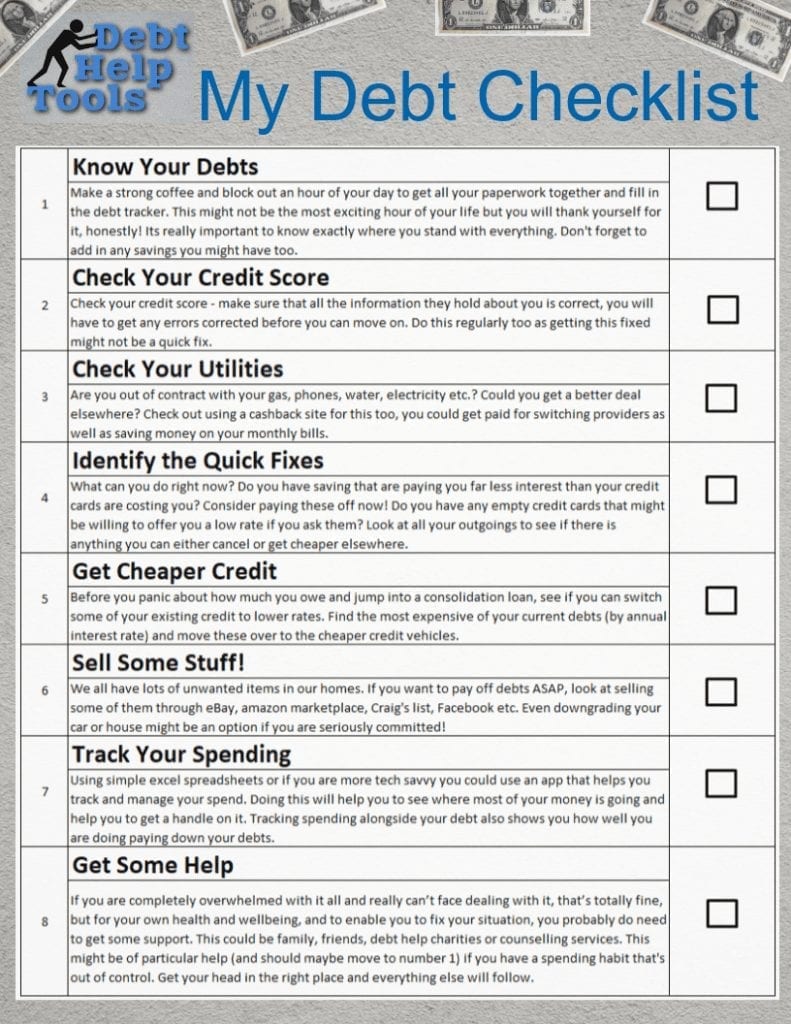 Having trouble getting started?
Fear not, this simple step by step guide will help you make sure you're covering all the bases.
These 8 simple steps to get out of debt will set you on the right track for better money management today and tomorrow.
Print it off and stick it on your fridge or noticeboard and make it an integral part of your best debt action plan.
You might need to revisit a few of them over the coming months but it's a handy reminder and will help you stay on track.
If you want something more comprehensive, take a look at the 31 point action plan.
Go to Downloads Page